Scotiabank Yield More FinancingTM Program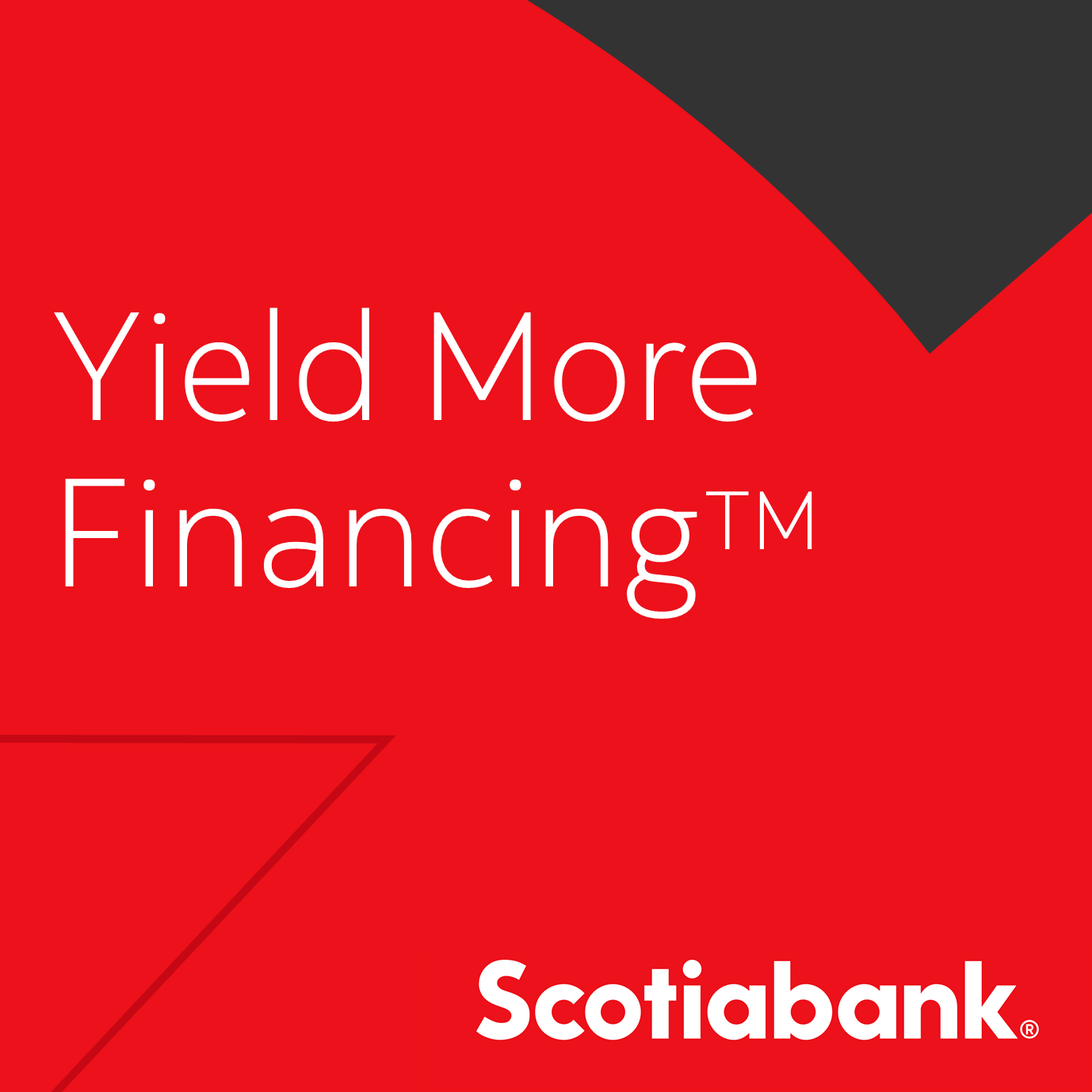 The Scotiabank Yield More FinancingTM Program offers ALP members access to a line of credit to expand their flock by purchasing ewes. The new program is open to Alberta sheep farmers with at least two years of experience, with a simple application and approval process.
*Application window opens March 1, 2023.
For more information including frequently asked questions click here
Farm Credit Canada (FCC)
Farm Credit Canada (FCC) offers an assortment of different loans for beginning producers. Information on the type of loans offered can be found by clicking here or by calling 888.332.3301.
Additional resources which help to focus on management and planning for your farm include Farm Credit Canada workshops that take place in the fall and winter with registration beginning in the summer. Some of these workshops include: Farm Financial Management, Transferring the Farm, Vision and Goal Setting, and Commodity Marketing Management.
For more information and a list of dates and locations phone 888.332.3301 or click here.
Feeders Associations of Alberta Limited (FAA)
Alberta Breeder Finance Inc (ABFI)
Program highlights and details:
Eligible Livestock: Ewe Lambs and Yearling Ewes.
100% Value Financing for up to 6 year terms* (Costs include: branding, pregnancy testing, commissions and clearing charges, excluding trucking)
10% Security Deposit (Pooled Deposit) or use the Equity that you have in your own Cattle
Loan Max of $250,000 per operation, on exception to a maximum of $500,000 (additional credit assessment)
Interest Rate of Prime + 0.90% (ATB Financial Prime rate 3.95% effective October 25/18)
Loan Terms
Ewe Lambs - Four Year Term
Yearling Ewes - Four Year Term
Maximum Per Head Loan Limits
ABFI may limit these amounts at anytime depending on market or other conditions.
Ewe Lambs- $260/hd
Yearling Ewes-$325/hd
Click here for more information
Western Cash Advance Program
Government of Canada Implements New Regulations to Enhance Advance Payment Program. Please see the attached link for the official news release and Quick facts.
https://www.canada.ca/en/agriculture-agri-food/news/2019/06/government-of-canada-implements-new-regulations-to-enhance-advance-payments-program.html
The increased loan limits for the Advance Payments Program (APP) will be accessible to Canadian farmers through administrators will be able to apply for the new amounts as early as June 10, 2019 and the new advances above $400,000 will be issued on June 26, 2019. The Increased cash advance funds include the following:
Maximum loan limit increases from $400,000 to $1 million on all commodities,
Interest-free portion on canola advances increases from $100,000 to $500,000, and
Interest-free portion on all other commodities remains at $100,000.
The government also announced that the maximum loan limit increase to $1 million will be a permanent APP amendment for all producers. The government also announced a two-month extension to AgriStability enrollment for the 2019 program year without penalty, from April 30, 2019 to July 2, 2019.
WeCAP has been working closely with Agriculture and Agri-Food Canada (AAFC) to implement the new limits since the initial announcement of the APP loan limit increases made by Agriculture Minister Marie-Claude Bibeau on May 1, 2019. Producers will be apply to apply for the new amounts as early as June 10 and new advances above $400,000 will be issued as of June 26, 2019. Farmers looking to begin their application process or for more information are encouraged to call the WeCAP office at 1-844-333-3377 or email This email address is being protected from spambots. You need JavaScript enabled to view it.
The Advanced Payments Program (APP) offers:
$100,000 interest-free and up to $1,000,000 available to you!
Low Interest Rates
Increase your Profitability and the Flexibility to sell your commodity when the market is in your favour.
Up to a 2 year repayment period, depending on commodity advanced (see application for details).
Friendly Staff willing to help you with all your questions and concerns.
Production Insurance, AgriStability, WLPIP and/or GARS Options for Security.
This program is made available by Agriculture & Agri-Food Canada (AAFC)
For more information click here
Agriculture Financial Services Corporation (AFSC)
For over 80 years, Agriculture Financial Services Corporation has provided Alberta farmers with crop insurance, livestock price insurance, farm loans, commercial loans and farm income disaster assistance.
For more information click here.
Canadian Agricultural Loans Act (CALA)
A financial loan guarantee program or the Canadian Agricultural Loans Act (CALA) program can help give a producer access to credit. This program is open to beginning and existing farmers, farmers taking over the family farm and also to agricultural co-operatives. The maximum loan granted for land and construction or renovation of buildings is $500,000. For all other purposes the maximum amount is $350,000. For complete details about this program phone 1-888-346-2511 or click here.
Financial Institutions
Most financial institutions offer lending and agriculture financing opportunities.